Our Approach to Education
We believe the best way to work with you and your child is by building a partnership of care.
We believe providing of a safe, caring, social, stimulating learning environment is paramount.
We foster a creative learning environment where teaching play and communication form our basis for learning.
We provide information about what your child is doing at Pre-school and welcome your feedback.
We welcome families from all cultures and ethnic backgrounds and honour and respect diversity.
We want you to feel welcomed, recognised, acknowledged and respected by all our staff and that your child really knows and is known by the people who care for him or her. 
Please read our Prospectus for greater insight into our Pre-school's Philosophy.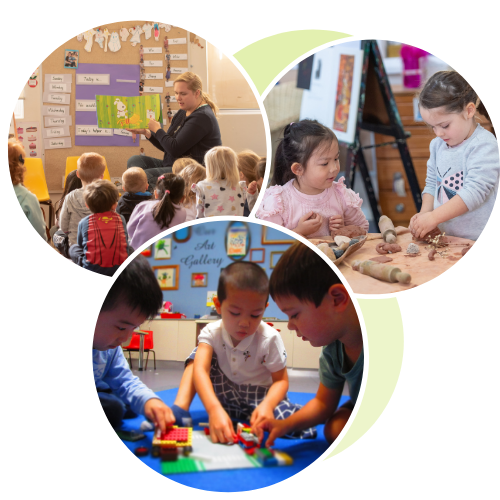 National Quality Standards
Pymble Turramurra Pre-school underwent a full National Quality Assessment in 2012 and most recently in 2018. We were delighted to have achieved the rating "Meeting National Quality Standard" in all aspects of our Pre-school. 
I have had two children attend Handley Ave Preschool so far and I couldn't recommend it more highly. Whilst the facilities and huge outdoor play area and garden are very impressive, it's the wonderful Staff who are the heart and soul of the preschool. Their genuine care for each child, dedication to providing stimulation learning activities and positive attitude towards each other and the wider parent community is truly inspiring. I feel very lucky my children have experienced such a positive introduction to school.