When you first enter our Pre-school, you get an indication of the uniqueness of our beautiful environment.  Tucked into the end of a cul-de-sac within the suburban area of Turramurra and we are surrounded by deciduous trees planted more than 50 years ago. Our garden reflects the seasonal changes of the year.
There you will find recycling and compost bins, vegetable gardens, a worm farm, rainwater tanks, chickens and solar panels which feed back to the grid.  
The outdoor area encompasses climbing equipment, swings and a slide, a climbing tree and many spaces and places of wonder and delight. We pride ourselves in providing our children with an organic experience through which to explore and discover the natural world.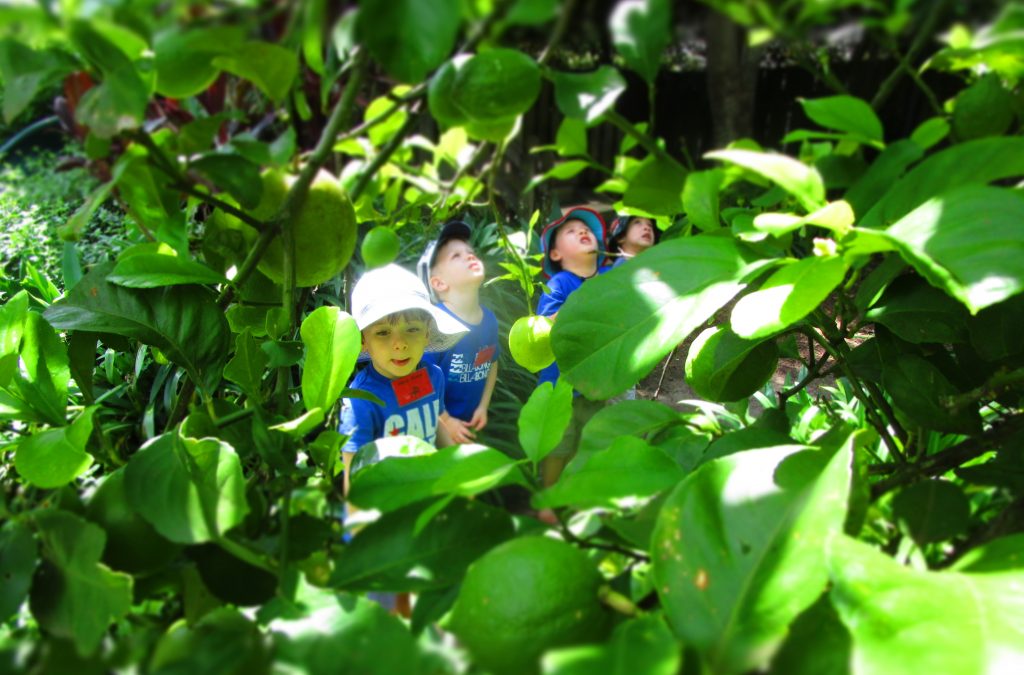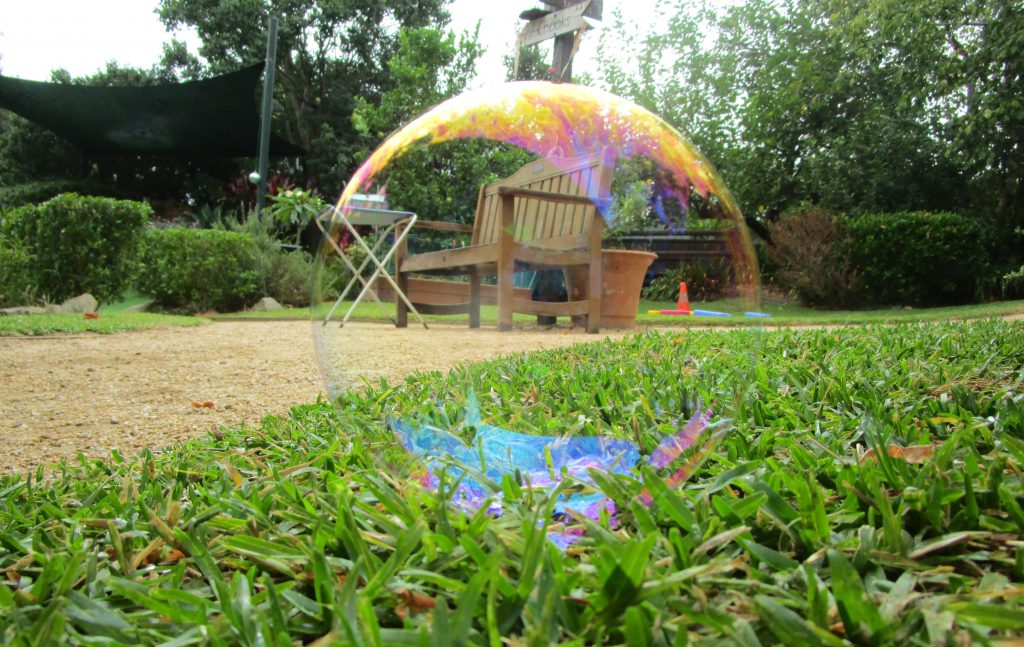 Our native garden is a sensory experience which, incorporated into our weekly curriculum, envelopes the best of our land's heritage:  Native plants which attract native bird life, bush-tucker, a fish pond and indigenous artworks inspired by ancient paintings found in Kur-ring-gai National Park are intertwined with pavers bearing the names of current and past families.
The vegetable patch, the native garden, our worm farm and our composting provide an opportunity for the children to participate in gardening activities and in so doing, learn about plants, bush-tucker and sustainability practices that we feel is essential to their education and learning.